How Ebenezer won GHS200,000 playing Aviator at BetFox
BOOOOOOM!!!! We are back again, and this is arguably the biggest Aviator win in Ghana. We are happy to have Ebenezer win the life changing amount of GHS200,000 at BetFox. He achieved that with two bets in one game round with a total stake of GHS148.84: a GHS100 bet multiplied by 1000.00x, and a GHS46.84 bet multiplied by 2134.92x. We interviewed him, and this is what he had to say: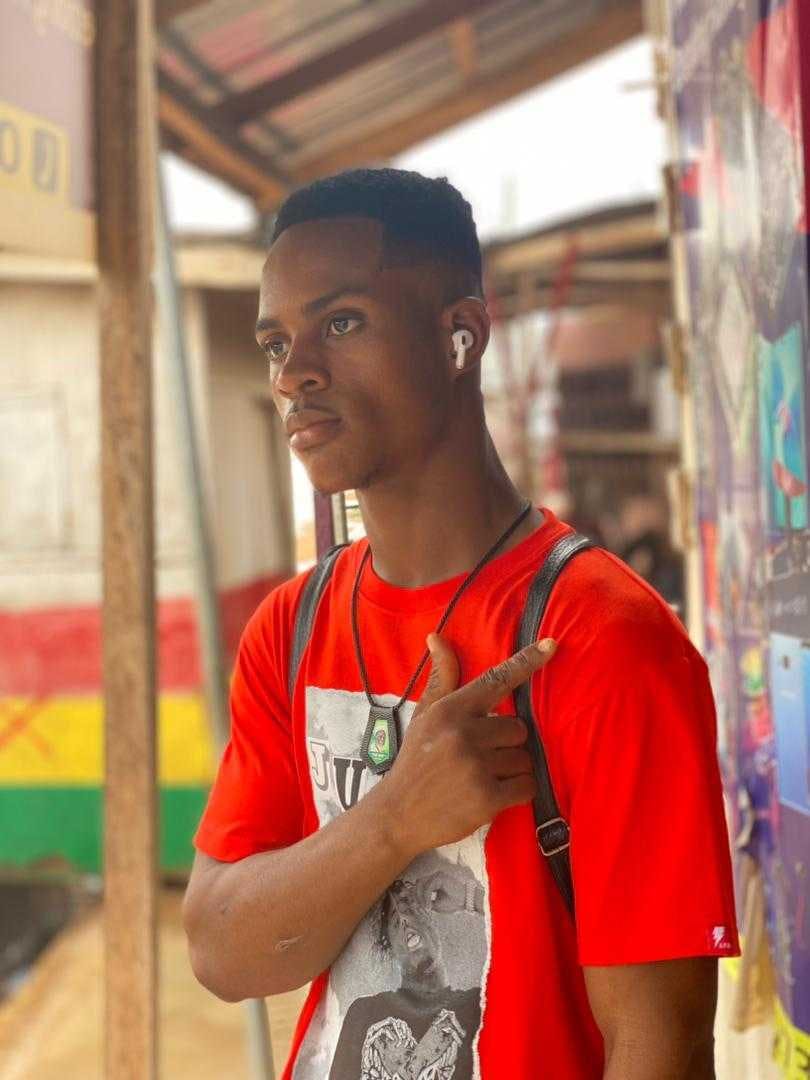 Tell us a little about yourself
My name is Ebenezer, a phone repairer and an "okada" rider who lives in Accra. My friends call me "Aviator" because of my love for the game.
How did you get to know about BetFox?
I got to know of BetFox through a friend.
Why did you choose to bet with BetFox?
I decided to bet with BetFox after I did a comparison of BetFox's Aviator to that of other betting companies. I realized BetFox's Aviator runs faster than its competitors. I decided to simultaneously play Aviator on BetFox and other betting companies just to see if they record the same numbers or if there might be a clue to win big. So I got two phones, timed a game round and then played simultaneously. I realized BetFox's multiplier run faster than that of its competitors. To explain in practical terms, If I want to cash out at a multiplier of 5x on both phones, BetFox's Aviator gets to the 5x multiplier a couple of seconds faster than the rest, hence I am able to cash out and win faster with BetFox's Aviator.
Tell us how you won the GHS200,000 on April 15, 2023
Well, you wont believe me but the money I used to stake the Aviator game was from a lottery ticket I won prior, and the weird part is that I got the lotto numbers through a dream. I had finished repairing a customer's phone and through the testing phase I decided to play Aviator, so I logged into my BetFox account on the customers phone, but unfortunately the internet went bad while the plane was flying so I thought surely I had lost that round of bet. My stakes for that round of bets were GHS100 and GHS46.84.
How did you feel after winning GHS200,000?
After the internet was restored, I logged into my BetFox account and I was surprised to see GHS200,000. I could not believe my eyes. I was so excited that I needed time to calm down and understand what had happened. I withdrew GHS5,000 instantly and informed a couple of close relatives. Later, I received a call from BetFox congratulating me for my big win. I always prayed to my ancestors to help me win big, and little did I know they were listening. One time, I literally asked them to "hold still the aviator machine so the plane doesn't fly away".
Explainer: How could he win while being disconnected?
To ensure a fair gaming experience BetFox is making sure that Aviator bets are automatically cashed out when the maximum payout is reached, which currently is GHS100,000 per bet on Aviator. As soon as these amounts were reached while Ebenezer was disconnected from the game and the plane flew to a 9741.49x multiplier, we automatically cashed out his bets.
Is this your usual bet?
No, my bets vary depending on the amount of money I have available.
What are your plans for the money?
I plan to buy a land to build, and also start a business of my own.
Tell the public something about BetFox.
For starters, they are honest, real and true. They were rather calling me so we can decide which payment method to use, and that is commendable. I withdraw my funds via MOMO without problems. I will recommend BetFox to all bettors out there. If you want a fast, secure, safe and reliable place to bet, BetFox is the go to place.