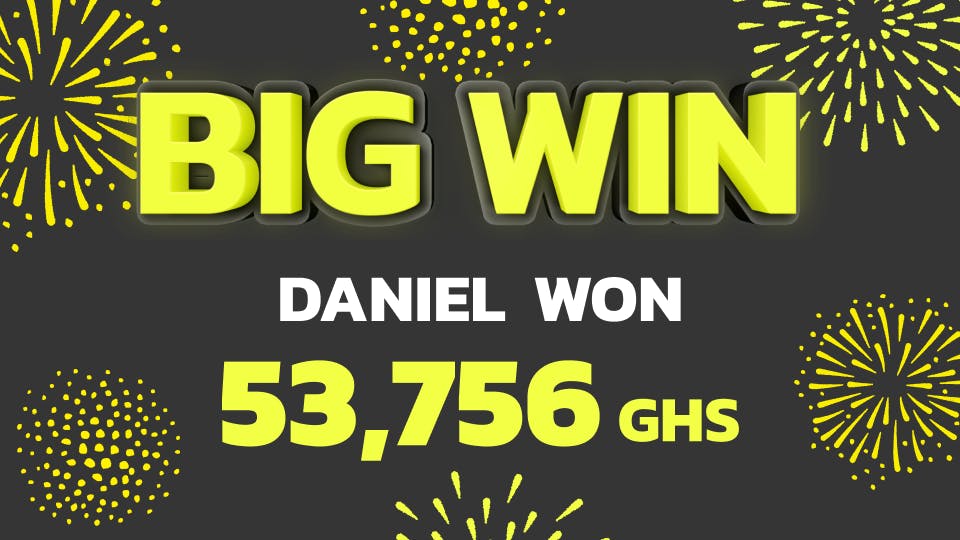 I am Daniel from Dodowa in the Greater Accra Region. I placed a GHS1 bet on 59 selections, which generated an incredible 811% ACCA Bonus on BetFox, and I am now GHS53,756.94 richer. This is how it all started.....
I got to know of BetFox while watching the England premier league on Max TV one Saturday afternoon. They are actually the headline sponsor of the program, so I just decided to register with them to see if I would get lucky.
I am someone who believes in staking low and winning big, what a lot of the local bettors call "One cedi and the dream". I kept placing bets with BetFox, and a month later, precisely 14th May 2022, BOOM!, I won GHS53,756.94 with just GHS1 from 59 selections.
What shocked me after placing the bet is that out of the 59 selections, over 50 of them were odds below 1.20, and I still got an 811% ACCA Bonus which is GHS47,855.18, this shot my winning amount to the roof. My later interaction with an agent from BetFox during the congratulatory call revealed that the BetFox ACCA bonus has no minimum odds, i.e. from just two selections upwards, irrespective of the odds selected ACCA Bonus is added.
I just couldn't believe it when I saw the winning amount in my BetFox account. I quickly withdrew GHS5000 to be sure, and instantly I got a notification on my mobile money wallet of the amount withdrawn.
After winning the bet, I shared the news with a couple of close friends and family members. This is huge and life-changing for me. My plan is to set up a business with the amount I have won and hopefully make more money.
Click here to view ticket.