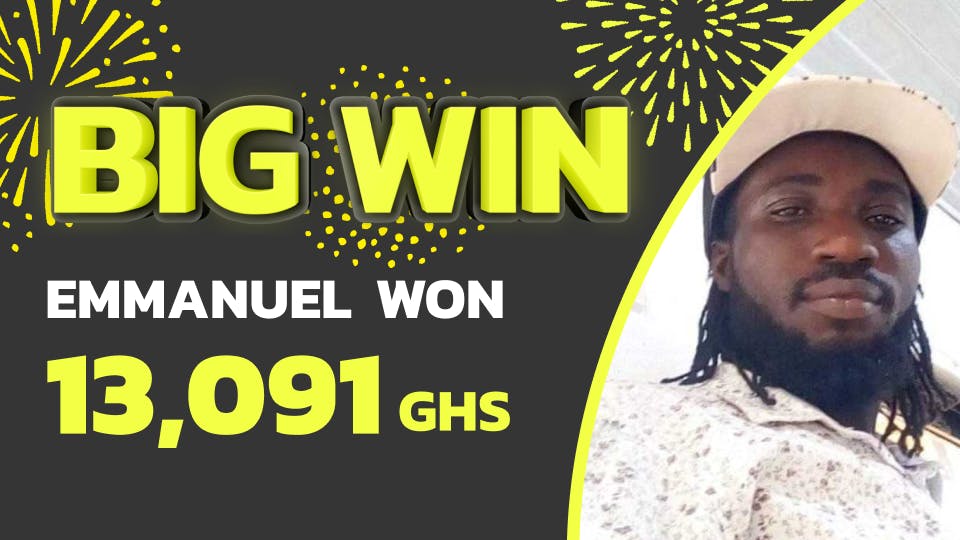 My name is Emmanuel, a 45-year-old entrepreneur in Kumasi, and today I will be telling you how I won GHS13,091.09 with just GHS5 at BetFox. This is how it all happened...
My first encounter with BetFox was on Facebook. Prior to that, I did my betting with other companies but barely won anything significant. I decided to switch to see what BetFox has to offer. Three months into my journey I won a couple of tickets all above GHS1,000, then came the biggest one yet, GHS13,091.09 with just GHS5.
All I did was select 9 teams, and with BetFox's incredible ACCA Bonus of 62%, my winning amount jumped from GHS8,082.84 to GHS13,091.09. That is a whopping GHS5,008.25 in ACCA bonus on just 9 selections.
There are many good qualities I can talk about BetFox including, swift customer service response, high odds, promotions, fast deposit & withdrawals etc, but what stands out for me is the ACCA Bonus. My observation is that irrespective of the odds selected, from 2 selections upwards you get ACCA Bonus, and for me, that is super great.
I shared my winning ticket on their Telegram channel to express my joy and to motivate the guys there. About 30 of my friends have also joined BetFox due to the huge difference in Bonus compared to the other platforms they were on.
I am very delighted and I will invest this money into my Herbal Clinic business. What are you waiting for guys? Click the JOIN NOW! button to register, and you could be the next big winner.
Check out the winning ticket below