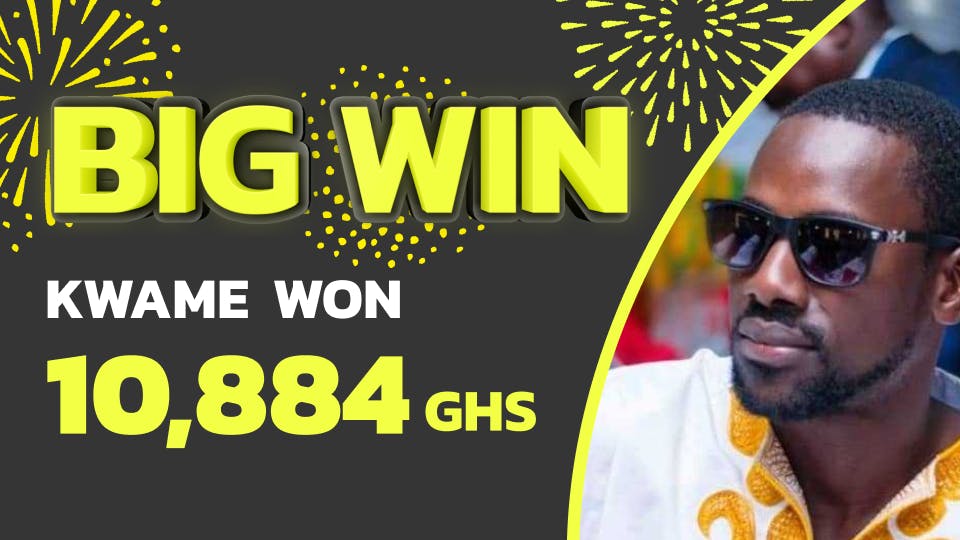 My name is Kwame, and I won GHS10,884 with just GHS1.56 from 17 selections. Join me as I share my incredible story on how it all happened...
Just like any regular adult male who decides to try betting, I was just browsing the internet to see if I could find a betting company and perhaps try my luck. interestingly I found BetFox. I registered and checked out Daniel's winning story which I guess anyone who visits the website or has the BetFox application has seen by now. I read the story and I was inspired to try something.
Saturday, 15th July 2022, about two months after I joined BetFox my luck struck. I was full of confidence that day and somehow I knew I would win. All I did was make selections of teams I know and trust off-head. I ended up selecting 17 of them, which generated odds of 6977.52 and an ACCA Bonus of 118%. Funny enough my stake amount was just GHS1.56. 
I have had a lot of near misses in the past, sometimes by just one team, other times a few more. On the day I won this amount I was really tempted to cash out. I didn't want to lose this one. I started praying with my wife for the betslip to go through because we really needed the money, and God answered our prayer.
Now my fear was if BetFox would pay, so I withdrew about half the winnings and I instantly got an alert on my phone. Not long a call came through from BetFox, congratulating me and asking if they could get an interview which I gladly granted.
Honestly, after successfully withdrawing the money and granting the interview, I felt a sense of honesty and transparency from them, and with these two qualities, I didn't have any problem recommending them to my friends or anyone for that matter.
My plan for this money is to help other people I know who are in need, settle some pending expenses, and maybe enjoy something nice with my lovely wife who has been supportive.
BetFox is very cool and I really enjoy their services. Keep trying and you could be the next big winner. 
Check out the winning ticket below